Category Archives:
Filmmaking
Blogs here include my film experiences at industry events, screenings, movies whether they're mine or other filmmakers.
"Blinded By the Light" is a narrative feature film about a Pakistani male teenager trying to assimilate into British society in 1987. His strict father holds his Pakistani roots tightly and doesn't let anyone else have independent views. Plagued by racism and pressured to become a lawyer or doctor, Javed, played wonderfully by Vivek Kalra, writing since an early age, wants to make a living as a writer. Javed abandons his Pakistani roots after being introduced to the music of Bruce Springsteen.
Why Bruce Springsteen? When Javed asks his new friend, Roops, 'Who's the boss?' Roops responds, "He's the boss of us all." An American pop icon. And nothing says American pop culture more than Bruce Springsteen. Although the story takes place in England, Javed's desire to break free from his surroundings is the American spirit. Writer-Director Gurinder Chadha ("Bend It Like Beckham") and additional writers, Paul Mayeda Berges, and Sarfraz Manzoor wrote about Manzoor's experiences growing up Pakistani in England. Chandra was also a 'Bruce' fan. Springsteen's songs were often about hard-working families getting through the tough times.
The film follows a universal message inspired by Bruce Springsteen, 'No one wins unless everybody wins.' Bruce treats people equally and lifts them up. In a Rolling Stone Magazine interview, Chadha says, "…we all stand side by side, and it's not an us or them – we're all in it together. And that's what I think the majority of people want to raise their kids to know. That's what makes us human. And Bruce is all about empathy."
There are a few scenes that break into song and transform into a musical with dance routines and it totally works. It's not all Bruce songs. Javed makes a deal with his sister to take her to a club where everyone enters and changes out of their 'school clothes' and into sparkling club-wear. A disc jockey plays popular Middle Eastern 80's music. It shocks Javed to see his sister all decked out. And then he learns she's seeing this young boy. This becomes another secret these siblings keep from their family. Their older sister gets married through a traditional arrangement between families.
Some liberalities were taken. Apparently, journalist Sarfraz Manzoor did not have a girlfriend at the time. He also never talked back to his father to the extent the character does in the film. These additional elements heighten the stakes and build deeper levels in the story.
The film is also a sad reminder that racism and xenophobia were prevalent in the 80's, but unfortunately that has not changed today. In the film, it's mentioned how open and free America is or was. So much hatred has come out of the woodwork in America in the last few years that it's a bit ironic. This is why more films about people from different backgrounds is vital to America and the world. The more the world sees that we're all just people trying to find good jobs and live together in peace the less likely we'll hate each other. Because…'Tramps like us, baby we were born to run.'
The following blog is very old as I attended Comic Con the first and only time in 2008. This article was on my Hubpages site which I'm discontinuing. I thought this might be an interesting addition and timing as Comic Con 2019 is taking place this weekend. And no, I am not attending and miss this experience. I'll have to plan on going next year.
There's Batman exiting the parking lot! And there's the Joker crossing the street. And there's another Joker. For years I heard about the Comic Convention or Comic Con as they like to call it. Every year seemed to pass by and I'd forget about it when it was time to get tickets. This year almost slipped through my fingers like a villain falling from a great high-rise. About a month before Comic Con it was nearly sold out. I got a ticket for just Sunday. I drove down to San Diego from Los Angeles. It only took 1-and a-half hours to get there.
I thought I might try to catch the "Smallville" panel upstairs, but a staff member told me it was sold out. So, I started walking along the great line of people waiting to get into "Smallville" and got on at the end of the line to think about attending the "Supernatural" panel in the same room afterwards. I mainly got in line to collect my thoughts. Am I going to wait in long lines all day on my first and only day of Comic Con? NO! I decided to check out and spend the whole day downstairs where all the booths are. Somehow I found myself on a long line there too. It wasn't for a panel with celebrities talking about filmmaking. It wasn't for a celebrity signing autographs either. The line was for picking up free stuff off of a table. That's insane! The staff person said the line was about 5 minutes long. Twenty-five minutes later I was more relieved to be done standing in that line than whatever crap I got from the table. I'll probably end up throwing most of it away. So, long lines leading nowhere is a part of Comic Con.
You'd think by Sunday the convention would thin out a bit. No way! It was wall-to-wall people. Some were dressed as PREDATORS, STORMTROOPERS, GHOSTBUSTERS and EDWARD SCISSORHANDS. The good thing I got about walking up and down the aisles was a warm, fuzzy feeling, a nostalgic heaven of sorts. There were toys I saw that I used to own. There were toys I saw I'd like to own. My budget was tiny, but there was one item I really wanted, a small figurine of a Cylon. I LOVE "BATTLESTAR GALACTICA"! They were sold out of course. All the cool stuff is available early on in the convention. I did purchase a few items; One Batman tee shirt, 2 8x 10 photos of DARTH VADER and INDIANA JONES. The convention is jam- packed with figures of superheroes and villains of all sizes. The HULK and IRON MAN were bigger than life.
Various celebrities and artists were signing autographs throughout Comic Con. The actor that played the guy in the bunny suit in "DONNIE DARKO" was signing autographs. After walking all day long I took a little time to rest up at a table I found luckily. I ate my pretzel and water for 7 dollars and people watched. Well, some of them looked like people. Actually, sitting down, eating my pretzel and people watching was a highlight to my day. I was exhausted. It was nearly 4PM and I wasn't sure how much more roaming around I could do. I got a tip from a fellow fan that Lou Ferrigno was there. That's the real INCREDIBLE HULK! There he was with his arms the size of my head. I snapped a few photos. I didn't want to take too many pictures as he was actually there to sign autographs and take pictures for cash. I currently don't have $20 for an autographed picture with The Hulk and definitely not for the actor who's name I don't know who played that guy who wore the bunny suit. So, if you're new to Comic Con and want to get the best out of your experience be prepared for
1) Long lines everywhere you go
2) Most wanted toys sell out early
3) Heavy crowds
4) Expensive food
5) Oh, and if you're driving from LA, what took me 1-and-a-half hours to San Diego took me 3 hours to drive back. I felt like the Hulk. My body was even turning green. RRRRRRRRR!
Comic Con is a serious business. Somewhere the Joker is laughing. "Why so serious?" HA HA HA HA!
The latest horror film by Ari Astar, "Midsommar" is about a handful of Americans that vacation in a secluded Swedish location. A Swedish friend brings these innocent folks to his 'hometown' in the middle of nowhere. Dani, played by rising star, Florence Pugh ("Fighting with the Family"), is a lost soul seeking a sense of community and belonging. Her boyfriend, Christian (Jack Reynor) reluctantly told her that he was invited to go to Sweden with his guy friends. You get the feeling it was just going to be the guys venturing to a land full of blondes. Christian is a mixed bag. After Dani lost her parents because her bipolar sister killed them and herself, Christian stayed close to comfort her. His guy friends, young promiscuous college kids, have been telling Christian to dump her sad, depressing ass.
When Dani finds out Christian is leaving in 2 weeks to go away with his buddies without her they argue. Christian ends up inviting Dani to tag along with them on their adventure. Pelle (Vilhelm Blomgren) sold his friends on the concept that his home is a loving, peaceful village full of tranquility. As soon as the group arrives, they run into some of Pelle's 'family friends' whom also brought guests. Immediately, drugs are offered. Dani, reluctant, doesn't want to ruin the timing of the trip so they're all tripping at the same time.
After the 'trip' they reach the homestead where there are only a few buildings. A large group of people are performing some sort of dance, wearing clothes you might find in Amish country. The group is notified of some rules. One building is where everyone in the village sleeps up until age 36. 36? There are numerous beds and no privacy. Another building is completely off limits. Photography is not permitted.
Things and customs seem a little bit strange, but Dani and Cristian's friends stay optimistic and positive about their experience. And then things take a horrific turn when a big event takes place early one morning. The group of friends are not told by Pelle or anyone else what was about take place in this ritual. There was a slight hint by an older male member of the group that when you reach a certain age you no longer exist. He made a swiping hand gesture across his neck. This older couple, roughly in their 70's, walked out to the edge of a cliff a few stories high. One by one they sacrificed themselves, falling face first onto large rocks that split open their faces and crushed their bodies. Dani and Christian and their friends looked on in horror. The actual horror are the grins and smiles on the faces of all the residents of this twisted place.
Soon other guests complain about the festivities. Dani and Cristian are told lies about the other guests and why they're suddenly missing. Slowly, this vacation unravels the evil that is an agenda Pelle is a part of with the community. The friends learn that all these activities are a part of one big 90-year mysterious celebration. The residents have a lot more in store whether the guests like it or not. I'm not going to give away the ending, but to quote another horror film from 2019, "This is going to end badly." ('The Dead Don't Die').
It's obvious to me now why Jordan Peele was so excited about this horror flick. In many ways, "Midsommar" is a lot like "Get Out." In both films, one person or a group of unsuspecting friends are invited to stay with their friend or significant other's family. You've spent a year or more with this person and think you know everything about them until they invite you to certain death and/or torture.
The writer/director, Ari Astar, seems to have a thing for cults, human noises and nakedness. After seeing "Midsommar" in the theaters I was compelled to rent his first feature horror film, "Hereditary" starring Toni Collette and Gabriel Byrne. In "Hereditary" Collette's character, Annie, learns that her deceased mother was a part of a group of mediums. Annie's strange, lonesome, daughter, Charlie, likes making a noise with her tongue and the roof of her mouth. It lets her family members know when she as a ghost is around. The villagers often mimic others' cries of pain and anguish throughout "Midsommar."
When it's known that Annie's mother in "Hereditary" was part of this cult of mediums, scenes of nakedness pop up.
In "Midsommar," artwork is everywhere in the village. It seems to share the unfolding story of the people and events that are about to take place. You may even want to see the film a second time to see just how much the images give clues.
Ari Astar also likes to use cinematography as a device. In both films, there's a point when the stories have been set up and things are about to take a drastic turn…upside down. So, everything must go upside down. And I love how the film gets more and more trippy. The audience too has unknowingly been sipped the mushroom drink. The visual effects are magnificent!
Go witness the trip!
'The Passion Controversy' Extended Version
The following article was written in 2004. Although the movie, "The Passion of the Christ" was released in 2004 as well, the issues between Jews, Christians and other faiths unfortuantely continues.
On Wednesday night, March 3rd, 2004, a small discussion group of Jews congregated at Kol Tikvah temple in Woodland Hills to discuss the film, "The Passion of the Christ." There was an enormous amount of tension stirred up. Only a handful of about twenty-five citizens had seen the film that had only been in theaters a few weeks. One father spoke about his distraught seven-year-old daughter telling him that another young girl teased her in school, calling her a 'Christ killer.'
Rabbi Steven Jacobs, an advocate for interfaith relations, who lead the discussion at Kol Tikvah, was invited to numerous similar discussion groups since the film's release. His Catholic friend, Bernard White, invited him to lead a forum at the Church of Blessed Sacrament in Hollywood on March 30th. Jacobs was then invited to speak by Bella Vita retirement community at the Sportsmen's Lodge in Studio City on April 22 with the Rt. Reverend Alexei Smith and moderated by Sam Rubin from KTLA News. The following reactions and observations are taken from these meetings.
To Jacobs, the cross in the film represented the crucifixion of the Jewish people. The cross conjured up visions for the rabbi of "a million and a half Jewish children hanged. Ninety-percent of Eastern Europe being decimated. Eight out of ten rabbis in Europe slaughtered." The rabbi said, "Who can reasonably expect that I can see this picture of priests in crowds draped with prayer shawls hovered over by a she-devil without a measure of paranoia?" He said that for two thousand years the Jews have been accused of killing Jesus. Regarding the film, the rabbi said, "In two hours, Christians watched their savior tortured and killed. For the same two hours, Jews are watching Jews arrange the torture and the killing."
The rabbi said that the Jews in the film, except for Jesus' disciples, are few and often sadistic. Although the rabbi was very prepared for the story and the characters involved, the depiction of the Jews was still very upsetting to him. Jacobs mentioned his anger to some of his liberal Christian friends. One of his dearest friends, a very sensitive Presbyterian from a church in Atlanta thought it was the most beautiful movie. Jacobs' Presbyterian friend asked him what upset him so much and added that there's nothing anti-Semitic about the movie. Rabbi Jacobs said, "Let me tell you what my worry is. It's not here in the United States. What's going to happen when it's shown in Arab countries? He said, 'I never thought about that.'"
The rabbi expressed his concern of the outcome after playing in countries already so hostile towards Jews. The concern can make Jews paranoid. Jacobs says that it's not paranoid that the movie is made by one of the world's superstars depicting Jews as having Christ tortured and killed. The rabbi said, "It is for example difficult to imagine that this film will not be a hit in the anti-Semitic Arab world even though Islam denies crucifixion."
The rabbi talked about May 2001 when Syria's dictator, Assaud, greeted Pope John Paul II at the Dimascious Airport. Assaud's welcoming speech was about the Jews' betrayal of Christ. Jacobs said that it's essential that Christians understand that every Jew, no matter what affiliation such as secular, religious, left wing, right wing, fears being killed because of being Jewish. "It is the only universally held sentiment amongst Jews," said Jacobs.
The rabbi added that what Jews need to understand is that most American Christians watching this film don't see the Jews as the villains. "Most American Christians, Catholic and Protestant, I believe, believe that a civic or city humanity killed Jesus, not the Jews," said Jacobs.
Jacobs then mentioned that for most Christians it was God who made Jesus' crucifixion happen, not the Jews or the Romans. The rabbi said that a book of mentions this and that Christians feel that Christ's entire purpose was to come to this world and be killed for humanity's sins. Jacobs said, "Most Christians now regard a Christian who hates Jews for what he believes in some Jews did two thousand years ago. The way you regard such a person is a moral, intellectual and a religious low life. Imagine what Jews would think of a Jew who hated Egyptians after watching the Ten Commandments and you get an idea of how most Christians would regard a Christian who hated Jews after watching The Passion."
Father Alexei often talked about Nos Aetate, a documented event that will soon be celebrating its 40th Anniversary. It is the Catholic Church's declaration on its relationship to non-Christian religions. This document revolutionized the way the Catholic Church looks at non-Christian faiths. Alexei mentioned that the Catholic Church rejects nothing that is true and holy in these religions. He says that Nos Aetate further mandates that change in their relationship with these faiths particularly a change in their relationship with Judiasm.
Rabbi Jacobs didn't like the fact that Jesus' trial occurred at night. Jewish law prevented trials to take place at night. According to the rabbi, Poncious Pilot comes across as too compassionate. A man in the audience asked about what the Jews are taught about Poncious Piolt. The rabbi said that very little is taught in Hebrew school about Pilot.
The rabbi mentions the Seder, Passover scene and how Jesus expressed his love for humanity. He would have preferred the film to show a little more of the resurrection because, as powerful as the crucifixion is, "the resurrection is what is so powerful about humanity."
A man in the audience asked a question about the line or sentence asked by Jews, "May the blood be upon our heads and the heads of our children," taken out in English, but left in Aramaic, Sam Rubin responded by asking the panel if one line mattered. Father Alexei said that it depended on the line. Alexei added that whole quote has been used a lot in anti-Semitic thought. The Father addresses the man in the audience, "I'd like to caution you about something you said. Officially, the line says that the Jews said this. Well, again. We're trying to teach our people not use that term broadly when it comes to the passion narratives. Not every Jew has originally said that. The leader of the gospel quotes, that text, that same through a leader of the Jews. Not all of the Jews. Does that mean that he is speaking on behalf of all the Jewish people? I don't think so," says Father Alexei.
Rabbi Jacobs disliked the portrayal of the crucifixion in the film due to Gibson relying on a source that was an 18th Century anti-Semitic nun. Another problematic element of the film for Jacobs is it's opening usage of the passage of Isaiah. Jacobs stated how the New Testament is misleading and suggests that Jesus was born to a virgin. The rabbi said that the original Hebrew of that verse uses the word, alma. Alma means a young woman. It does not mean a virgin. The rabbi indicated that when something is translated into a language and then translated into another language, it's very likely to misinterpret the original meaning. "If you see it in print you believe that. That's the way history is about. It's the way you see the Bible, you see the Testament written in a particular kind of way," said Jacobs. The rabbi said that such sources and scriptures need to be put into perspective. Jacobs mentions that in Jewish tradition it is called mid-Rush. A section is taken and elaborated on to create stories around it. "You have to understand what (gospel) writers did," said Jacobs. "They weren't there." Rabbi Jacobs said that Mel Gibson is entitled to tell his version of the story of Christ.
Rabbi Jacobs talked about how it's difficult to escape the anti-Semitism that comes out of Gibson's father's mouth. Jacobs talked about how Mel Gibson responded in the interview with Diane Sawyer. "I don't think I'd say 'Let's not go there.' I would say that my father has his own thoughts. I do not share them. I think that that would have gone a long way," said Jacobs. The rabbi added, "You cannot visit the sins of the parents upon the children. That's that line from Isaiah. It's removed. By the way, it's removed in English about visiting the blood and the children. It's not removed in the Aramaic. In the countries in which it will be seen that will have an even greater impact."
The rabbi thinks that Mel is angry with certain people in the Jewish community. Rabbi Jacobs said that he would have waited and would not have had Jews say anything about the movie. Although Gibson didn't preview the film for Jews, he didn't let Jews in. Jacob's criticism of Gibson is that in the movie and about Jesus because Jesus was there to tell the truth. According to Jacobs, Mel Gibson didn't adhere to that. Gibson didn't let people, especially Jews, in to the movie for preview screenings.
Father Alexei added that Mel Gibson rejects certain teachings of Vatican II. The Father said that Gibson rejects the teaching of Nos Aetate. Alexei mentioned that Gibson built two chapels in the cities of Agoura and Malibu. Alexei said that he works at the Cardinal's office and hears the switchboard operators handling calls from people wanting to know the address of these churches. Father Alexei said that these churches are not recognized by the Archdiocese and they inform those callers where their Roman Catholic parish in Malibu, Our Lady of Malibu, is located. Alexei added that his church was not pushing anyone there. "We are in fact by saying that telling them they are not ordained by the Archdiocese. It's sad that some of our people don't accept it," said Alexei. "We pray for everyone, but to these people in particular that they might open themselves up."
Jacobs added that Gibson's got to come to terms with his faith and what the differences are about. Rabbi Jacobs believes that people follow certain patterns in their lives. Jacobs' feeling is that Mel Gibson was troubled and identified strongly with his own guilt and his own pattern. He also believes that the scene in which Gibson's hand is the actually hand that puts the nails into Jesus has a great deal to do with Gibson's past. "People can be very critical of me because I follow certain patterns in my life. I'm very involved in political activity because I believe religion and politics go hand in hand. I believe in change. If you believe in God of the status quo, that's a political position. It kind of relocates religion to being an ambulance chaser, I guess. I really believe in a prosthetic faith. I believe in a good deal of what Jesus had to say of the gospels, of what I know about Jesus," said the rabbi.
Jacobs thinks that it would have made the movie experience that much better. Jacobs would not have let his Catholic friends stand up and talk about the movie and not make it a Jewish-Christian connotation. Jacobs believes that including Jews earlier on would have prevented the film from appearing to be anti-Semitic and Jews that did get to see preview screenings may not have jumped the anti-Semitic bandwagon.
Sam Rubin asked the Rabbi and the Father if people were better off with or without the movie. "In the beginning I felt very uncomfortable and I wished that it not been produced. I was concerned that part of the fabric that we built together would be desecrated," said Rabbi Jacobs. Although he seems to remain upset about certain elements in "Passion," Jacobs realizes the great opportunity for interfaith communities to discuss the film with each other. The rabbi says that it's easy to talk about truths within your own congregation, but it's very difficult to discuss truths with other communities of different faiths. "I'm involved in the interfaith world, but I've never had so many invitations since the movie has come out. It is a time to speak truths. And for people who have grown up on the gospels or who really don't understand their Christian religion to understand how Jews feel about this movie. So I'm pleased. I'm pleased now. In the beginning I was not," says Rabbi Jacobs.
Father Alexei mentions how the film has caused him a great deal of work, but he looks at that work as a "golden opportunity" and that he and the rabbi brought together a large amount of people that wouldn't have had that opportunity before. Father Alexei says that the opportunity reminds people to learn about other faiths. "What the archdiocese and I share a number of inter-faith dialogues with the Buddists, for example, with the Hindus. Imagine this film was the hot topic in our dialogue sessions. They wanted to know what it was all about. They wanted to know what the controversy was or to raise their awareness of where the Jews are coming from," says the Father who adds how the Buddhists also wanted to know where the church was coming from.
"My initial anger gave way to something else. There's a part of me that wants to invite Mel Gibson not in any patronizing kind of way to come and to dialogue with me in the synagogue. Let him do it in the synagogue. I would like that," said Jacobs.
The rabbi then mentions that this is the positive side of the outcome of the film. "This is an opportunity for us to begin, for Jews to begin, not only to understand our own tradition, but to understand what Christians believe," says Jacobs.
"I have over these few weeks, emerged in a way in which I wanted to communicate about the goodness of our lives together and even when we differ be able to understand the film that I saw as a Jew and the film that you saw as a Catholic, as a Christian. That's the way we move ahead in this world," says Jacobs.
Rabbi reads a memo by another rabbi colleague of his that really inspired him. "I was moved by Jesus' forgiveness of his tormentors and by the way he saw himself and his fame as fulfilling God's plan for the world. As a Jew this plan is not what I understand God to desire for the world, but this is a Christian movie, Jesus' forgiveness and gentleness was profound. There was strength in Jesus' knowing submission to the word of God." Rabbi Jacobs interrupted reading the memo to remind the audience that this memo is from a rabbi. "I was also moved by the portrayal of the people closest to him…And they suffered with him as he suffered. They cleaned up his blood. They accompanied him to his crucifixion. After all have left they waited there until he died. Jesus' suffering repelled them as anyone would be repelled to see their loved one in pain, but they bore him witness. You could feel them wanting to escape or flee. But they would not leave Jesus alone. That was moving to me and that would be moving to anyone."
Rabbi Jacobs said, "We can learn from each other because ultimately that's what this film is about. I think the only way we're going to make it is by understanding one another. There are more of our similarities than our differences."
Sources
Discussion group with Rabbi Jacobs and Father Alexei and Sam Rubin of KTLA at Sportsmen's Lodge April 22, 2004 – Sponsored by Bella Vita.
Discussion group with Rabbi Jacobs at Blessed Sacrament Church March 31, 2004
Discussion group with Rabbi Jacobs at Kol Tikvah March 3, 2004
(Published originally with Hubpages on May the 4th be with you 2011)
NAB, Classes & Hanging with Old Friends
With Friends @ The Hilton buffet
April 2011 flew by like light-speed in hyperspace! I had a job for a few days at the beginning of the month. That transformed into the National Association of Broadcasters aka N.A.B. in which I was taking Adobe program effects classes for a few days. The on-again off-again trip my buddy, Sean Kinney, and I were planning was back on somewhat last minute.
After a fun, chaotic few days this was our last chance to hang out with friends and I kept running out to the sports book to check on the NY Rangers – Capitals first playoff game. That's why you'll see me decked out in Ranger gear throughout. Unfortunately, the Force was not strong in the Rangers' scoring during the playoffs this year. Oh, well.
So, like in the movie, "Fanboys," which I finally saw after our trip, we journeyed north to go to Lucas Valley although we had 'permission to enter.' What's in Lucas Valley, you ask? The Skywalker Ranch…or ranches as there are more than one.Skywalker…as in Luke Skywalker…as in GEORGE LUCAS! Yes, that George Lucas! The creator of "Star Wars."
"Fanboys" is about a group of childhood friends, post-high school that grew up worshipping the original "Star Wars" movies as many of us did. One of the friends is terminally ill with cancer and so the group decides to go on this crazy voyage for their sick friend to sneak into the most gated compound and see the yet-to-be released"Star Wars: Episode 1 – The Phantom Menace" circa 1998." "Fanboys" stars Dan Fogler, Jay Baruchel, Chris Marquette, Sam Huntington and Kristen Bell. The film also features Christopher McDonald, Seth Rogan, Danny Trejo, Carrie Fisher, Billy Dee Williams, Jason Mewes, Kevin Smith and William Shatner. Why is William Shatner in the film? He'll tell you himself. "I'm William Shatner. I can score anything."
The film is very funny and pays great homage to "Star Wars" fans and everything "Star Wars." There is a great stand-off between the Star Wars geeks and their rival Star Trek Trekkies, or is it Trekkers? "Fanboys" was a great follow-up treat. Any "Star Wars" fans and perhaps "Star Trek" fans should check it out. May the Force live long and prosper.
LAS VEGAS TO LUCAS VALLEY!
We weren't exactly driving cross-country like the group in "Fanboys," but we still had a 7-9 hour trip leaving Las Vegas and heading to San Francisco and the Marin County area.
So, after a few days of N.A.B. we were eager to get to the true journey that would really make our week, month, millennium. After all, we ourselves, filmmakers, were natural "Star Wars" movie geeks too. Sean and I left roughly 10am Thursday, April 14th, and hit the 15 Freeway.
How were we entering the Mecca of Sci-Fi movie geeks? We have a friend, Patrick, who's working on a hush-hush project at one of the ranches. We were just going for a very short stay of one day and leaving Saturday morning. Sean, a father of two, lives in Los Angeles. I, since July 2010, have been in Vegas. So, on our return we'd be heading back to Vegas.
"Everybody get strapped in. We're ready to make the jump!"
About a half hour into the drive, Sean says he has a surprise. He breaks out his GPS device and before I knew it, Yoda was telling us to veer left. So, in case we get a little lost or take a wrong turn, Yoda will guide us back on track, using the Force of course. "Veer left, you must."
In "Fanboys" the group traveled in a cheesy movie detailed van with a homemade R2D2 on the roof. Us older, 40 year-olds were traveling in a Prius so no R2D2 on the roof. We had Yoda's voice and I added my own surprise by bringing music from "Star Wars" and "Raiders of the Lost Ark." (What would movie fans do without John Williams supplying the music themes to our lives and for generations to come?)
We stopped in Tehachapi, California, for lunch. This small little town café in the middle of nowhere had a great small town feel. After ordering, we walked around the place that had a little museum with all sorts of art and old photos of the town in history when there were devastating earthquakes and floods that wreaked havoc on the town.
I enjoyed this little cabinet full of an old collection of various types of still, Polaroid and 8mm cameras.
While working at Richard Photo Lab I felt very much like I was coming full circle since my film school, Columbia College-Hollywood, used to be a few doors down at 925 N. La Brea Ave. in Hollywood. Working in the film prep department was a great experience, but it was a temporary position. It was very nostalgic handling film again. I didn't think I would get another chance to work with film directly again. After being out of work the first few months of 2015, I was starting to hit the streets with my resume…literally. It seemed like an outdated way of seeking work. I walked into Fotokem Film and Video Services and filled out an application even though the company wasn't hiring then.
About ten days later I got a call regarding a film vault position. The pay is low, but there are opportunities to move into other positions there. In my last post, Handling Film Then and Now, I mentioned filming a short film, "The Turnaround" on 16mm at Columbia College-Hollywood. Well, I still have elements from some of my films, "The Turnaround" and feature film, "Rubbernecking" vaulted in one of Fotokem's vaults in Glendale. So I'm not only an employee, I'm also a client. "The Turnaround" was filmed in 1995 and some elements have been vaulted all this time.
The film industry has changed so much in the last 20 years. Like Richard Photo Lab is for still film, Fotokem is one of the biggest remaining motion picture film labs remaining in the film industry. All the motion picture studios dropped their involvement with film and Fotokem picked up a lot of the film work and preservation projects.
There's about 700 people that work at Fotokem. Beyond the main campus at Burbank are vaults and post production facilities in Glendale, Santa Monica and around the United States; New York, New Orleans and Atlanta. Some filmmakers are still shooting on film. At Fotokem, dailies get synced up. Older films still have work done as newer formats are being created. My job in the film vault is to pick up and/or drop off film elements or hard drives from one of the 3 buildings in Burbank to another building. The Burbank location has three buildings. The position involves a lot of walking. My feet were aching in my first month working there. My left foot was so bad I had to see my doctor. My doctor recommended getting insoles as he himself uses them. I found a store in Studio City called Road Runner that custom fits insoles to your feet. Road Runner has a machine right there in the store that molds insoles. I highly recommend this service. Costs about $70, but my left foot is worth it.
The job also requires some heavy lifting. Often we use dollies to move stacks of 16, 35 and 65 millimeter reels. The 65MM film cans are very heavy. Between the walking and heavy lifting film vault people get a great workout. The position involves preparing elements to be delivered, shipped or taken to will call. We box up items and print up receipts that give a written record of what's in the boxes. Sometimes we get requests to destroy film elements. (My favorite task!) 
There are full circles within the bigger full circle. I've come across films I've worked on such as "Wicked" and "Return of the Living Dead III." Every day I handle big commercial films that are currently or recently in theaters. It's exciting at times when you've got some of your favorite films in your hands; "2001: A Space Odyssey," "Reservoir Dogs," "Schindler's List." Filmmakers and actors hold screenings at small theaters at Fotokem. Sometimes huge stars are there to attend a screening or screen dailies. Halle Berry was there one day. I didn't get a chance to see her, but I walked right by Christopher Nolan one day. (Not as sexy, but total movie geekness!) 
Julian, my 30 year-old trainer, was moving on to his new position at Fotokem, in the uploading files department. A group of us took him out for a goodbye lunch. The Glendale vault made him a graduation cap out of film trim boxes.
Most days are very busy, but they go quickly. It is a tough position. I hope to move into a different and better-paying position at the company. Because of landing this job I was able to move out of the house I was sharing with four people and have my own apartment again in North Hollywood. Fotokem is only a 10 minute drive. Recently, I started a new shift starting at 7am. My work day is over at 3:30pm. It gives me time to do other things; writing, doing laundry, or taking a nap on my brand new couch.
The WordPress.com stats helper monkeys prepared a 2014 annual report for this blog.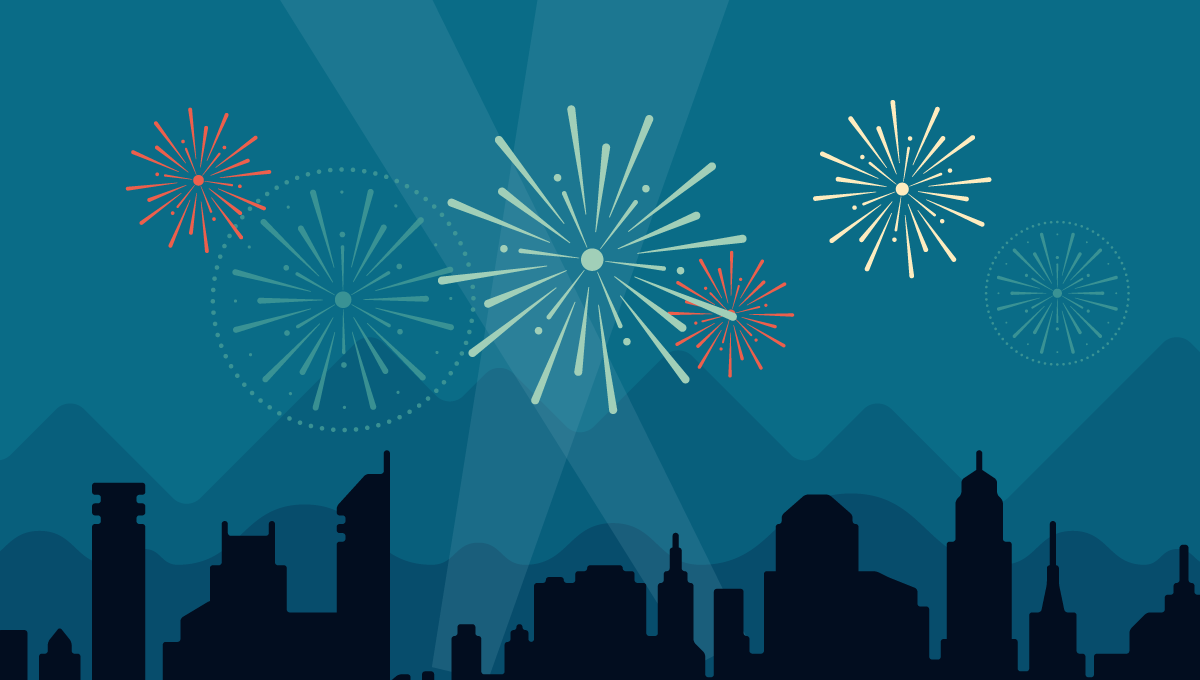 Here's an excerpt:
A San Francisco cable car holds 60 people. This blog was viewed about 1,200 times in 2014. If it were a cable car, it would take about 20 trips to carry that many people.
In 1994 -1995, I attended Columbia College-Hollywood film school. The address was 925 North La Brea in Hollywood, CA. It's the main corner of La Brea + Santa Monica Blvd. The area was a bit more run-down looking back then. There wasn't this huge outlet mall with Target and a bunch of restaurants. Carl's Jr. was actually still there on the corner as of the past year or so before they built some apartment building. (I wish I could take back half the cheeseburgers I had there.) Mole Richardson used to be across the street from the school. All of our school's lights were acquired from there. And Mole Richardson is not there anymore. We hung out at the infamous Formosa Cafe which is still around. There's too much Hollywood history in that place for it to go away. There used to be a little Mexican Taco stand on the corner too. Gone. And years ago Columbia College-Hollywood picked up and moved to the San Fernando Valley, Tarzana to be exact. The school moved into the old Panavision building.
When I went to interview on Thursday, June 26th, at Richard Photo Lab at 979 North La Brea, a few doors down from where Columbia College-Hollywood (CC-H) used to be, I couldn't help but think back to those early days of working with film, 16MM film. Wearing thin white gloves, cutting on Moviolas, flatbeds, editing scenes of "Gunsmoke." "Abby, do you want to go with him or stay with me?" I recall preparing some dailies from a short film I was producing, writing and directing called "The Turnaround." The lead actor, Tony Assini, was meeting me to view the dailies. Not long before Tony arrived, I had done the ONE THING you never do when handling a film reel, especially larger ones. I held the reel up from its sides. So, if the film or work print as it's known was tight I might have been okay. But this was not the case. The center DROPPED! Oye! The film unraveled EVERYWHERE in this maybe 10 x 15 foot room. It was probably a bigger room, but looked a lot smaller when filled with 16MM film. So, Tony arrived and was gracious enough to help me weed out the giant spaghetti bowl I had created.
"The Turnaround" was filmed in various locations including CC-H, a bar in Calabasas and on Romaine Ave. Romaine sits parallel in between Santa Monica and Willoughby. It is also where my cast and crew staged a 'mugging scene' for "The Turnaround" near the school.
We filmed an additional scene at the end of this block of Romaine where Tony who plays aspiring actor Daniel Frenzy crosses the street without looking at the on-coming car. The black Eclipse you see in the mugging scene above was used for both scenes (my old car). My mother AKA Set Mom was the driver who mouthed the words, "I'm sorry." So, I drove a black Eclipse and I wore my Alice In Chains cap. This was roughly February 1995. What a time capsule, huh? Oh, and I'm wearing my University of Hartford sweatshirt from the college I graduated from before heading West.
That photo at the very top of this blog was taken outside The Pelican's Retreat bar in Calabasas. That place also closed. But that picture represents one of the happiest and most zen-filled moments in my life. I was in film school writing, directing and producing short films….on film I might add. And really thought I was making the film that would launch my career. That instant success never happened from this or any other film I've written, produced, directed or edited over the last twenty years. You can lose your mind over the 'what-ifs.' Although I haven't made it yet, I am grateful for the people that have helped me along the way. I could not have made "The Turnaround"
without the exceptional crew I had made mainly of students and one friend, Sean Kinney, who plays Skunk in the film. I did have one project manager who was a tight-ass…so I kicked them off my shoot. And I am so honored to this day, over twenty years later how lucky I got with my cast. This was a student film. No one was being paid. I have worked with many great people on so many projects.
In my first ten years of pursuing a career as a screenwriter and director, I wrote many scripts and there was that traffic movie. "Rubbernecking" was conceived actually on the 10 freeway on the way to pick up props for "The Turnaround." Sean Kinney knew a guy who had gun and holster props. Sean and I got stuck in horrible traffic and that became "Rubbernecking." A few years of us writing and re-writing. Some financing woes. Finally raising enough money. We filmed in the summers of 1998 and 1999. After working with various editors over the next few years, it seemed that "Rubbernecking" would itself never get out of traffic. It was never picked up for distribution.
I think the one regret I have about Columbia College was not mastering a specific skill like camera or editing early on. That way I could get continued work while pursuing my true passions of writing and directing. I did take up some Avid courses early on, but didn't have connections or leads to work. It wasn't until 2005 when I started learning Final Cut Pro that I took editing seriously. It was going to be my day job. Well, it was more of my day job to pursue editing work. I got some decent gigs in 2008, but realized my technical know-how was limited. I found it was difficult to learn After Effects. Companies big and small were requiring more and more of editors so I stuck to being a picture editor. I'm a storyteller! Give me a film that has issues in story and I'll reassemble the pieces into an even better story.
Jobs have been very hard to come by. I've worked in real estate companies. I worked at a non-profit charity for the blind. In 2010, I landed in Las Vegas to stay with family and seek out opportunities there. I had some great article writing opportunities, but they weren't consistent enough. I couldn't find much editing work there either. I did leave Vegas with some interesting projects; Social Media Film Festival and a short film called "You Are What You Eat." In 2013, I moved back to LA. I had to be where the real action remains. So, I've been working part time jobs because I can't find a full time job. So, when I went into this job interview on Thursday, June 26th, I was seeking a full time opportunity.
They were offering a full time position that was only going to or through November. Bill, the guy interviewing me said, "You're over qualified." I told him that I know and that I can't get hired anywhere because of that. He wanted to know what line of work I was pursuing and I told him editing, but that I was 'under-qualified' to get editing work. So, I'm a rock in a hard place. He hired me and I started the next day, Friday June 27th. Now, the job is prepping film after it dries from developing. Film. That's right. I said film. Photographers are still shooting film. A lot of the film coming in now is weddings. So, when the film comes out on a tray I make sure the film is dry. I cut off the edges with a scissor to clean it up. I match up the numbers on the film with the numbers on the orders. Sometimes the exposure of the film is pushed or pulled so we add the amount on stickers and place them on the film. I really like this job. I love being able to handle film when I thought I'd never handle film ever again. Even though it's twenty years later and I still haven't made it as a screenwriter or film director, I am surviving. This job was a blessing at a time when finding work seemed bleak. I had been working at Barnes & Noble since February 2014. It was supposed to be a full time position at a certain pay rate. In two weeks B & N told me that they're putting the position I applied for on-hold. With that, my $11.50 pay was going down to $8. As if that wasn't bad enough, my hours quickly went from the 30's and 20's to 9 HOURS A WEEK!!!!! What? I looked at it as a paid internship. So, on Thursday night, I decided to go shopping at a bigger B & N store to purchase some books for my niece and nephew and two screenwriting books and some dark chocolate for Uncle Ross. I used my 'employee discount' one last time and headed to my B & N store in Marina Del Rey to tell the MOD or Manager On Duty:
I QUIT!
Don't you love quitting a job you can't stand? The job itself wasn't bad, but I could not catch a break at this store. Of course it would be nice to make $15, $20, $30 an hour as I have before. Who knows? Maybe I'll get that money on my next job. But for now, the Summer and this Fall, I will be happily getting paid $10 an hour to handle 135, 120, 220 color and black and white negative film. I work with these two older Thai guys who train me. They talk Thai to each other. And when I speak with them I often find myself guessing what they're saying back to me. They're great guys and the whole company seems like one big happy family and that's how Bill described the team. Bill actually set up a BBQ grill behind our building today and cooked Kiełbasa sausages for the whole company in pre-July 4th celebration. And I made it through my first week. Who knows where this position will lead me? Right now I'm enjoying the work and the journey. I can't think of a better $10 an hour full time than this one. In 1995, I was looking ahead to where the next 20 years would take me. Physically, I may be on the same street. Mentally and emotionally I am where I need to be. And I still hold on to those same dreams I had 20 years ago. Where will I be 20 years from this point? Hopefully, I will be filling my soul with what I hadn't filled it with the 20 years before. Happy July 4th!
There are a good amount of movies out now as the Summer movies kick in. The one movie I was dying to see I finally saw tonight. He's tall, rough and green, but not really that mean. Yes, I saw "Godzilla." I wasn't expecting the greatest movie ever, but had heard some good reviews. One thing I had heard beforehand a few times was how good Bryan Cranston is and how he should have been in the film more.
The screenplay is very good. It's such a great set-up at the start with Cranston's Joe Brody losing his wife that I felt they could have kept him on to help out. Ken Watanabe's character, Dr. Ishiro Serizawa, points to Cranston's character, Joe Brody and his son, Lt. Ford Brody (Aaron Taylor-Johnson) and says he wants 'them.' Really, he wants Joe Brody who knew why things were happening and was tracking these frequencies and seismic events.  Joe Brody was by far the strongest character. Aaron ("Kick-Ass") plays a solid lead, but the audience member isn't truly rooting for him like they were or at least I was for his father. There's this picture Joe finds of himself, his son and his wife when he investigates his old home and then its discarded. It's cliche, but would have made a nice emotional connection and possible moment for the son to have the photo and re-connect with his mother. We do see that Lt. Brody has a photo of his own wife and son, but it doesn't ring as truthful. And although Lt. Brody leads some great action, the title of the film is "GODZILLA." [INSERT LOUD DINOSAUR ROAR HERE]. I felt like the battle between Godzilla and these other ancient creatures, the MUTOs, were more in the background and the military were more in the spotlight. As soon as Nevada was mentioned I knew they were going to Yuca Mountain and sure enough there it was. One of the MUTOS found there goes and destroys Las Vegas, but we see it through TV and other screens. It would have been nice to see and hear the creature damaging casinos and seeing tourists there run for their lives, but perhaps it was a budget call. (I hope the creature left Downtown LV alone as I really like it and Summerlin since my parents live there. Better call Mom & Dad tomorrow and make sure they're okay. Perhaps Tony Hsieh bribed the 'female' creature with a million boxes of shoes. She was pregnant after all. Zappos would probably have to work out the size issue. )
For a moment I thought there might have been an interesting exchange between Lt. Brody and Godzilla as both were battling these creatures, but had some sort of mutual respect for each other. Perhaps this was a missed opportunity for a connection. The only other thing I would have liked to have seen is a little more recognition of Godzilla being a hero. The following is definitely a missed opportunity! This poor Japanese boy gets stuck on the train away from his parents and Lt. Brody looks after him. Wouldn't it be a perfect callback to have this little boy at the end shout "Godzilla!" He could have been watching it on TV maybe with his parents.
I'm picking on a few things here, but I really enjoyed it. A great popcorn film! I sneaked in some chocolate into the AMC in Marina Del Rey. I wanted to check out AMC and its wonderful luxury seats. Frankly, I had been in a theater like that before. I've taken forever to go to this theater as seats are $20!!! I was comfortable and opened the seat to lay down, but I didn't need the waiters and waitresses interrupting throughout the movie. Water or a Coke shouldn't cost $5 either. There's always Pacific Theater down the street in Culver City. (I wasn't going to make the 7:45pm showing in Culver City so I opted for the 9:30pm show at the AMC.)
I purposely skipped the 1998 Godzilla remake as it looked cheesy. This 2014 version at least makes Godzilla some sort of hero. He's always been my hero. Godzilla is a symbol for my childhood. I must have seen a few Godzilla films at the Drive-Ins as I remember, but I definitely and religiously watched Godzilla movies growing up. To me, Thanksgiving and some other holidays meant a bunch of monster movies would be on back to back. King Kong, Jason & the Argonauts, Laurel & Hardy, etc. Those were the days. Go go Godzilla!
It's not a perfect world and may never be. Perhaps nature is not meant to be perfect. Plants as well as animals adapt to their ever-changing environment in order to survive. And humans are constantly seeking new ways to innovate and make things better such as the process of farming. It's one thing to try ways to suppress the insects and weeds that overcome our crops. But there comes a time when there's too much experimentation and too little knowledge about possible side effects that GMOs or genetically modified organisms have on the humans, animals, insects and plants on Planet Earth.
My diet has changed over the years after taking an allergy test when I turned 30. All of a sudden, I was allergic to my favorite foods including corn. Corn was my favorite vegetable and fun to eat as a kid. There's special little forks you stick into the ear of the corn and you can eat it like a typewriter. DING!  Am I allergic to corn or just GMO corn? Is it just me or are more and more kids getting allergies?
Over the years, various doctors have found additional conditions that made me take a closer look at the food I consume. Before 2012, I didn't really know what a GMO was. Is there pesticide in all of our crops?
There seems to be a lot of information being kept from the public and not shared in the mainstream news. You hear small stories about a million bees dying in this town or that town. WTF? You don't hear too much in depth talk about what makes up the food we eat. Pesticide is in our meat too? Cows and pigs are corn fed with GMO seeds? Do these animals get sick from GMOs? Could humans get sick from GMOs? When the FDA lets the biotech corporation, Monsanto, regulate it's own seeds, the corporation has no one to report to but themselves. Of course, they'll pass their own safety inspections.
With what seems to be an increasing amount of diseases taking over America, I decided to make a little short film called "You Are What You Eat" to make people think about the food they eat on a daily basis. With a little humor and a dash of science fiction I hope this film will make people think about where they go food shopping. To go organic or not? I find myself reading labels now for ingredients, looking out for high fructose corn syrup, etc. Will people literally turn into corn? Well, I don't think people will turn into corn. Will we start growing tumors like the rats in those little known experiments? Shouldn't our food be labeled as genetically modified? Monsanto's only fear is losing their money making machine.
So, on Sunday August 4th, 2013, a skeleton cast and crew of six people including stills photographer, Julie Bergonz AKA The Sin City Shooter, set out to film "You Are What You Eat."
The shoot involved some colorful make-up, a special wig and a dash of movie magic! While make-up artist Amanda Martinez applied yellow make-up to actress, Tala Marie, Director of Photography, Russell Thomas, and I went outside to film actor Anthony Avery driving and arriving home. I did my 'Hitchcock' by walking my dog, Charlie, as the 'picture car' pulled up behind us. I was wearing a surgical mask and when the next door neighbors pulled up to their driveway they asked, "Are you okay? Are you sick?"
Russell, Anthony and I then went to grab some shots guerilla-style in front of a grocery store. We filmed Anthony exiting the store and heading to his car. An old man saw us holding a camera and replied, "Take my picture." By the time we returned to my parents' house, the main location, Tala had transformed into Amy AKA corn-woman! Before the shoot, I had picked out a few possible wigs at some wig shops. Tala met me at one of the shops. As soon as she placed this yellow beehive-like wig on her head I knew that was the one. It was an awesome feeling seeing a character you thought up come to life in both yellow skin topped off by this crazy yellow beehive wig. A corny comedy was brewing.
The story takes place some time in the near future when air quality is weak and people believe GMO foods are making them sick. (Perhaps it's not too fictional.) Stan, played by Anthony, returns from the grocery store. When Amy discovers Stan bought GMO corn she's immediately upset. "You bought genetically modified corn?"
We blocked the action and went to work. We used an iPad app to slate takes. The film was shot with a Canon 7-D DSLR in 24 frames for a film-look. It was a one-day shoot with two locations. Since the film had a positive message about being aware of what you eat, we had Chipotle bowls and burritos for lunch. Chipotle is one of the few food companies keeping GMOs out of their food. If you are what you eat, practice what you preach. Even the corn used as a prop was purchased at Whole Foods.
With the upcoming March Against Monsanto on October 12, 2013, I thought this blog would be timely for both the march and the film as I'm starting to share it with the world. Marches are taking place all over the world. You can check the link above for march locations. For more entertaining research check out the following list of films:
King Corn  (website)  http://www.youtube.com/watch?v=nvMxIEgbsIo (film link)
Seeds of Death   http://www.youtube.com/watch?v=eUd9rRSLY4A (film link)
Vanishing of the Bees  http://www.filmsforaction.org/watch/vanishing_of_the_bees/ (film link)
Also check out my Pinterest Board for more videos on GMOs.