Home
Ross Directs. Ross Writes. Ross Edits.
Welcome. There are many aspects to Ross' creative career; screenwriting, directing, video editing, running film festivals. And now Ross is also venturing into copywriting.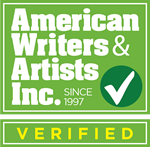 Ross completed an online copywriting course by AWAI, American Writers & Artists, Inc. Ross has written concert reviews, blogs, articles, newsletters. For more information and samples of writing navigate to Ross' Copywriting Page.
On March 19th, 2021, Ross H. Martin and Sean Kinney were interviewed on The Clubhouse about their trials and tribulations in filming their feature film, "Rubbernecking." The film screened at the first ever Valley Film Festival in 2001.
Ross has a brand new feature length sci-fi script called, "Rivals." A small team of paranormal investigators are called to a strange mansion to inspect paranormal activity. The team, lead by Neil, runs into another team lead by Neil's ex-wife, Jan. Both leaders will discover the reason they're both present and learn the ultimate fate of mankind.
Last year Ross was a Quarter-finalist in The Script Lab Screenwriting competition for his screenplay, "American Quest." "American Quest" is inspired by a true story about two Iranian male teenagers looking to get themselves smuggled out of 1980's Iran into Pakistan in hopes of getting to America and the American dream.
In 2019, Ross joined Deadline Junkies writers' group. It's a fantastic group in the San Fernando Valley. Each night three different writers share about 30 pages of either a pilot or a feature film. Actors cold read the script. Writer receives feedback. One script is a B-movie horror film about genetically modified organisms…and people! It's called "Modified."
From 2015 to 2020, Ross was working in the film vault at Fotokem. Ross had been moving large format 65mm film cans for movies like "The Hateful Eight" and "Dunkirk." Ross prepared and packaged film and video elements for will call, delivery and shipping. Ross was finally laid off in February.
In 2012, Ross Founded and was the Festival Director for Social Media Film Festival. Here are photos from the event.
Ross has also written concert reviews for Vegas Seven Magazine. (Vegas 7 Magazine has gone out of business, but luckily Ross kept some hard copies.) Concert reviews are now posted on the Concert Reviews page under Articles. You can view reels, short films, photos and interviews throughout this site.
Thanks for stopping by.